Universal Command Center & Portable Mini Control Stations
Universal Command Center
Operation:
Insulated control room with heating and air conditioning

Houses 6 tools, 1 Mini Control Station, 1 Automated Pressure Washer Unit & auxiliary hoses, cables and flanges for storage or transport

Operate up to 16 tools from each Universal Control Cab

Heated and cooled hydraulic loops for operation in extreme temperatures (-40°C – +50°C)

Universally compatible with all Radical Robotics products

Two control stations fitted with computers and dual-axis joysticks

2 x 44" 4K Monitors for high resolution video

Features Radical Software's Tank Management Software

Visual Tool: Create a to-scale 3D environment with live tool feedback

Advanced rapid CFD simulations

Real-time 3D tank scanning

AI-assisted job analysis & automated cleaning system
Rig-Up:
Single 50 ft., 6 AWG/5C power cable

Heavy-duty cargo slides to manually position tools outside for ideal crane access

4 x Electric Hose Reels with 250 ft. of 1/2" hose per reel with hose quick disconnects

Daisy-chainable hydraulics: Operates multiple tools from one supply line and one return line

Ultra-light data cable: 300 ft. weighs only 15 lbs.

Daisy-chainable data cable: Operate up to 16 tools from one data cable 
Specs:
Electrical:

Power Requirement: 240 VAC Three-phase, 60A, 25kW

Power Distribution:

1 x 240 VAC Single-phase, 25A

2 x 120 VAC Single-phase, 15A

4 x 120 VAC Single-phase, 10A 

Hydraulic:

1600 RPM, 1.5kW

MAWP: 3000 psi

Continuous Pressure: 2500 psi

Maximum Flow: 5 GPM

45-gallon hydraulic oil reservoir 

Dimensions & Weight:

8' wide x 20' long x 9' 10" high

Dry Weight: 10,000 lbs.

Loaded Weight: 14,000 lbs.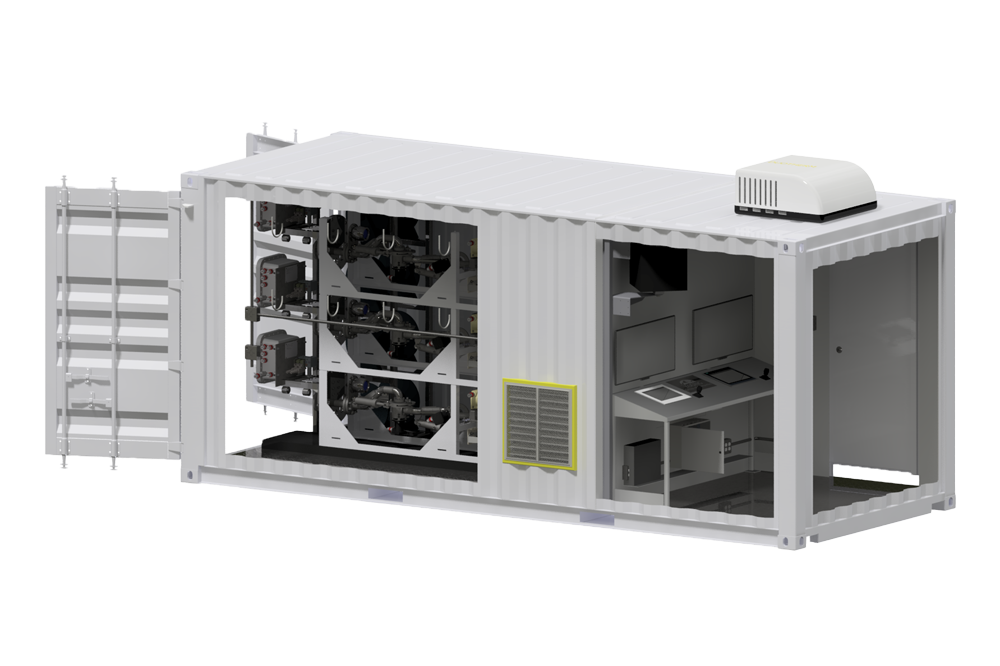 Mini Universal Control Station
Operation:
Universally compatible with all Radical Robotics tools

Single control station fitted with a computer and dual-axis joystick

1080p monitor for high-resolution video

Features Radical Software's VantageSuite:

Visual Tool: Create a to-scale 3D environment with live tool feedback

Advanced rapid CFD simulations

Real-time 3D tank scanning

AI-assisted job analysis & automated cleaning system

Operate from anywhere
Rig-Up and Installation:
Single-person rig-up and installation

Hand-portable

Operates with two 3/8″ hydraulic lines and data cable

Ultra-light data cable: 300ft weighs less than 15lbs.

Daisy chain data connections to multiple tools
Specs
Electrical: 120 VAC, Single-phase, 5A
Dimensions & Weight: 20" wide x 16" deep x 8" tall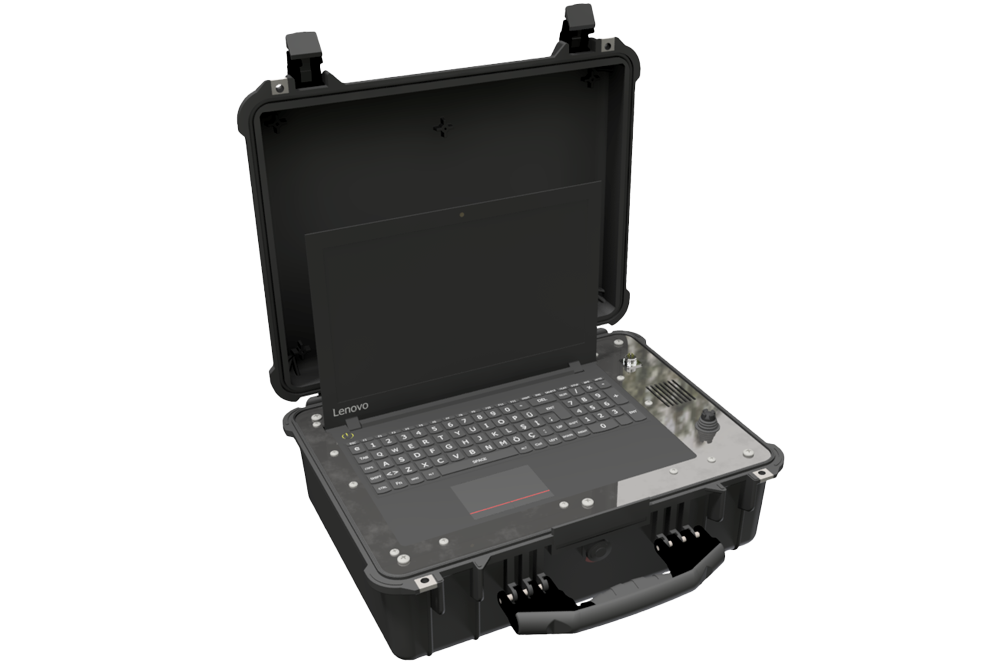 Hand-Lifted Mini Hydraulic Power Unit
Operation:
Operated by Mini Control Station or Command Center.

Distributes hydraulic pressure to six individual tools

Universally compatible with all Radical Robotics tools
Rig-Up and Installation:
Single-person rig-up and installation

Hand-portable

Operates with two 3/8″ hydraulic lines and data cable

Ultra-light data cable: 300ft weighs less than 15lbs.

Daisy chain data connections to multiple tools
Specs:
Electrical:

120VAC, Single-phase, 35A, 60Hz

Hydraulic:

1650 RPM, 1.5 kW
MAWP: 2175 psi
Continuous Pressure: 1740 psi
Capacity: 2.1 gallons
Max flow @ max pressure: 1.5 GPM

Dimensions & Weight:

200 lbs.
33" wide x 17" deep x 17" tall